Pests and other contaminants such as needles, broken glass and disease-carrying organisms in processed food are everyday threats to our food supply. Could one beetle bust your business?!
Unsanitary conditions and negligence in the food manufacturing industry can spread disease-carrying contaminants and other dangerous contaminants in our food that can cause devastating outbreaks amongst consumers, and significant loss of profits for the producers.
Several food recalls has been made through the years following fears of contaminated food products. Food recalls in New Zealand include Listeria and Salmonella contamination in eggplant puree and hummus products as well as in tahini and peanut butter. Just a few weeks ago, a brand of frozen apple pies have been recalled in Australia following fears of glass in the dessert. This same brand is also being sold in New Zealand supermarkets.
Last week, NZ herald published an article where a woman found a rodent in a spinach bag while grocery shopping in Perth, Australia! The salad supplier explained that they have rodent traps all over their farm, and some controls in place, but it's findings like that that can bust your business.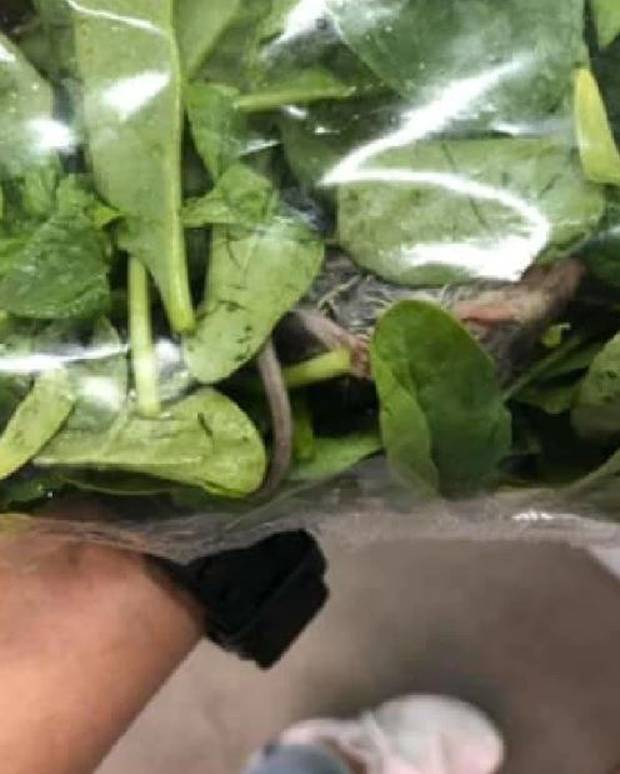 A woman was horrified to find a petrified rat in her bag of spinach. Photo / Facebooknews.com.au
Managing risks of contamination can seem overwhelming in larger food processing facilities, but it's crucial for the maintenance of health and safety of the consumers and the health of your business.
A strong pest management program includes proper maintenance and regular inspections as well as proactive pest prevention measures to make sure that your facility is pest-free.
There are many proactive measures you can put in place, with some as simple as having a satisfactory waste management system within the facility. Proper garbage disposal and hygienic practices for waste removal should be in place to prevent housing and breeding of unwanted pests.
The installation of air curtains and screens to keep flying insects out of the facility, is also a great place to start. Air Curtains prevent flying insects, odours and dust from entering your premises, as the air being forced downward creates a barrier and forces these unwanted contaminants out.
Sliding or roll-up insect screens or Bugshield Doors prevents the access of small bugs and insects, and also prevents larger pests from entering your facility while allowing fresh air to flow through.
Ulti Group offers a wide range of products that can help prevent birds, pests and vermin from entering your facility. Click here to learn more.
Lastly, perform regular inspections across the facility, checking all equipment, storage areas, windows, ventilation and food processing areas where there can be signs of insect or rodent infestation all of which can cause expensive product damage.
As the saying goes, prevention is better than cure. Pest management and food safety must be a primary priority in every food processing and storage facility.